Creative Thinking
We devise multiple, diverse concepts in order to develop the most cost-effictive and reliable solution
Collaboration
We communicate with you to ensure the project goals are met, and the solution is implemented seamlessly
Longevity
We offer continual support, beyond completion and delivery to ensure the lasting success of our customers
SOCIAL RESPONSIBILITY
We engage with those arround us throgh involvement with youth education, community, and local business
Since 1969 Allan ICS has built a reputation as a trusted integration partner to design and deliver complex mission-critical automation systems for municipalities and private industry across the Midwest and beyond.
We offer a wide range of automation and engineering services as well as our extensive expertise for the rapid design, development and integration of cost-effective automation solutions.
Allan ICS has designed and installed hundreds of enterprise level automation systems for the water purification and reclamation industry.  With tens of millions of instruments, meters, sensors, and execution devices installed, we have leveraged our experience to expanded our service offering to Automation Control Panels and Automated Machine Assemblies.
Our collaborative project management methods are based on your automation goals and implemented using firm controls and open communication each step of the way. Our process continues from design feasibility to workable system integration.
As a reliable engineering partner with unique capabilities, Allan ICS takes pride our ability to deliver projects on time and on budget.
Industries Served
Air Quality, Pollution Control,
Automotive, Tractor, Motorcycle,
Food and Beverage, Brewery,
Heat Transfer,
Metals and Steel,
Mining,
Power and Utility, Transformers,
Municipal Lighting,
Hydraulics,
Paint and Coatings,
Airport Fueling and De-Icing, Lift Stations,
Municipal Sewer and Water,
Decorative Stone,
Vinyl Processing,
Printing,
City, Park, and Fountain Controls
Our Story
Allan Engineering was founded in 1925 and was started by William Allan. The original company sold and serviced water/wastewater treatment equipment. In 1969 the Instrumentation and Controls group was formed with the help of a former partner, Dennis Rintelman. Ted Zess joined Allan Engineering upon graduation from Milwaukee School of Engineering (MSOE). Ted became one of 4 partners in 1992. In 2004, he split the Instrumentation and Controls group from Allan Engineering Co. and formed a new company, Allan Integrated Control Systems, Inc. (or Allan ICS), as we are known today. Ann Zess entered the business as the president of the company in September 2004. Her strong background in business management allowed Ted to focus on leading the engineering team as the vice president and lead engineer. Allan Integrated Controls Systems, Inc. then became a Woman Owned Small Business.
Allan ICS, originally located in New Berlin, moved in 2007 to Ann and Ted Zess' home town of East Troy. This move allowed the company to expand into a much larger location to better meet customer's needs. The 5200 square foot facility was the former Equity Coop Feed Mill, and was extensively remodeled and expanded upon to include shop space for assembly and testing and a large room wired for systems set-up and training. Allan ICS also
opened a satellite location in Chicago for the convenience of employees doing extended work in the greater Chicago-land area.
In 2016 Allan ICS expanded again, adding employees, additional building space, and added a new division to the company. The building expansion added an additional 5,000 square feet of shop space and remodeled 1,500 square feet of existing space, adding additional offices and a large conference room. These remodeling changes were necessary to accommodate the new employees, and expansion of the business. The new division of Allan ICS focuses on factory floor automation, automated machine assemblies, and automation and control system consulting.
Community Spotlight
Allan ICS is proud to provide mentoring and support to the East Troy Community School District's new Innovation Center. East Troy will soon be one of the very few districts in Wisconsin to have a Fab Lab. As part of this program. Allan ICS has donated a Fanuc 6-axis training root along with its accompanying education program in order for students to explore and learn the world of advanced manufacturing in a high school setting.  Students are able to get college credit for learning how to program industrial robots along with invaluable real-world experience.
Allan ICS hosted and was a sponsor of the Patronum Bots FIRST Tech Challenge (FTC) robotics team. The team won multiple State and National awards through FIRST over the years including 2017 State Championship hosted by UWM's College of Engineering & Applied Science.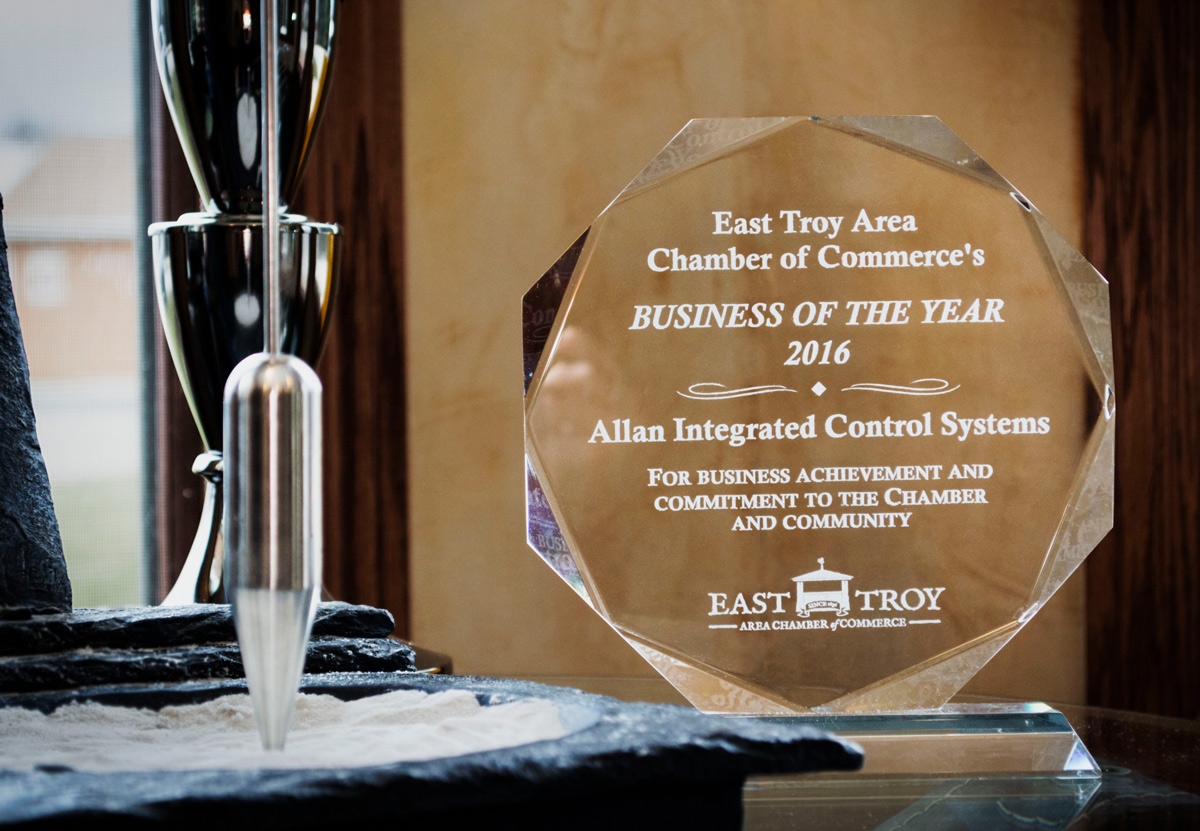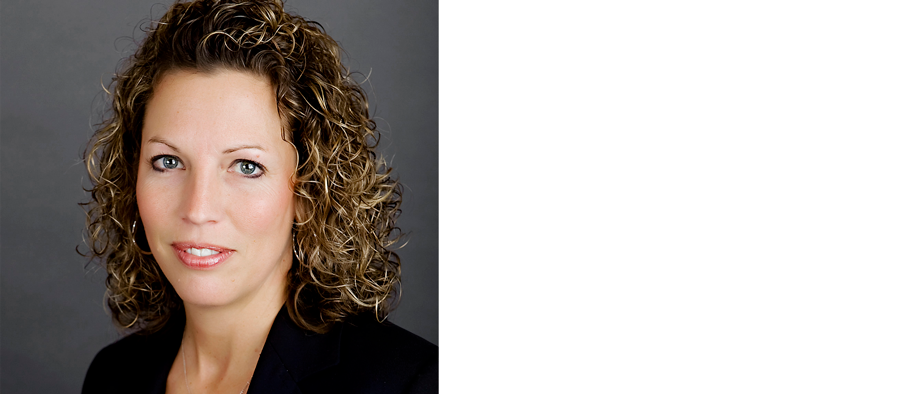 Ann Zess
President and CFO
Ann is responsible for not only the financial stability of the company, but also for establishing its organizational structure, as well as enabling Allan ICS's vision strategy and innovation.
Ann serves on the Village of East Troy Board of Trustees, East Troy Area Chamber of Commerce Board of Directors, Airport Advisory Committee Chairperson and the Citizens Bank Board of Directors.
She has a Bachelor of Science in Health Information Management and worked at Columbia Hospital as the Physician's Quality Assurance Coordinator for many years.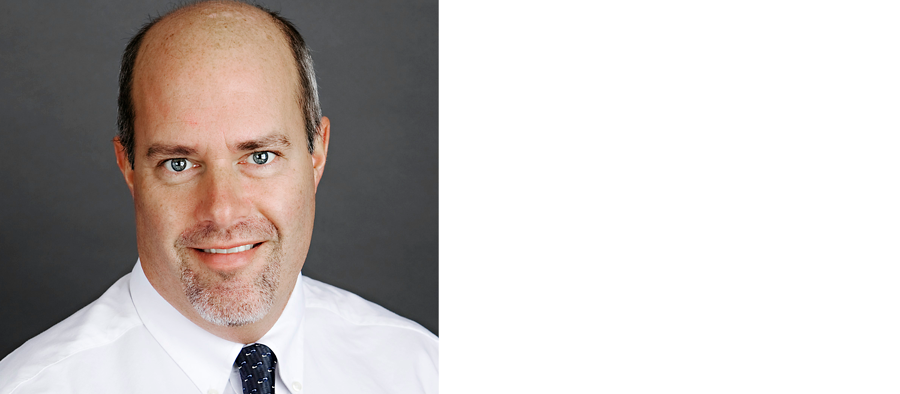 Ted Zess
Chief Engineer and Founder
With 30 years of practical experience designing and implementing automation systems, Ted has seen just about anything possible in this field and is happy to offer that expertise to a wide variety of customers to improve their systems and operations.
Ted joined Allan Engineering in 1987 after graduating from Milwaukee School of Engineering (MSOE). In 2004 he split the instrumentation and controls group to form a new company, Allan Integrated Control Systems, Inc.
Ted is President of the East Troy Board of Education and was instrumental in the planning for their smart lab and fabrication lab additions in the East Troy schools from the elementary to the high school level.  He also is President of the East Troy All Sports Booster Club and a founding member of the East Troy Community Development Alliance.