Automated machine assemblies
CUSTOM MOTION CONTROL AND INSPECTION SOLUTIONS FOR SMART MANUFACTURING

Robotic in-line or closed Work Cells
vision test and inspection
End of the line testing machines
Custom Material Handling and Conveyors
Parts Feeding, Orienting, Escapement
High-Speed Assembly Machines
Metal Working and Custom Machining
Factory Automation Systems
make your manufacturing process smarter, safer and more efficient
"What makes Allan ICS different is our wide and deep integration experience at every level of the automation chain and across multiple technology platforms, from specific device controls to custom PCL panels to complex SCADA networks, we've seen and done it all"
Ted Zess, Founder and Chief Engineer
A convergence of technology, competitive pressures, market volatility, cost reduction initiatives, and growing safety and environmental concerns demand the need for improved resource management, productivity, quality, and efficiency.
At Allan ICS, we help to addresses the above challenges by providing smart automation solutions to make the manufacturing process leaner, more efficient, more flexible, better connected, and safer.
We offer custom automation solutions designed to be cost effective, robust, reliable, and flexible. We are a one-stop-shop for design, engineering, manufacturing, testing, and support to deliver your automation project on-time and on-budget.
Our mission is to support and enable your lean manufacturing goals with smart, innovative, scalable electro-mechanical designs and fully integrated automation modules, workstations, robotic sub-assemblies, and task-specific cells.
Industrial Internet of Things REVOLUTION IS HERE. Are you ready?
we can help
INDUSTRIAL AUTOMATION MEETS INSPIRED ENGINEERING
Allan ICS will deliver sound cost-effective "smart" solution for your automation challenge  – from entire factory floor automation to a single task cell.
We have the knowledge, competency, and experience to design and deliver custom flexible solutions that integrate across multiple technology platforms.
Collaborative Concept, Scope and Design
Mechanical, Electrical Engineering (3D CAD and motion simulation)
Custom PLC control scheme, HMI and programming (UL listed)
Parts manufacturing and procurement
Custom safety enclosures, networking, wiring, assembly
Documentation, lab and field testing
Implementation, training, acceptance, support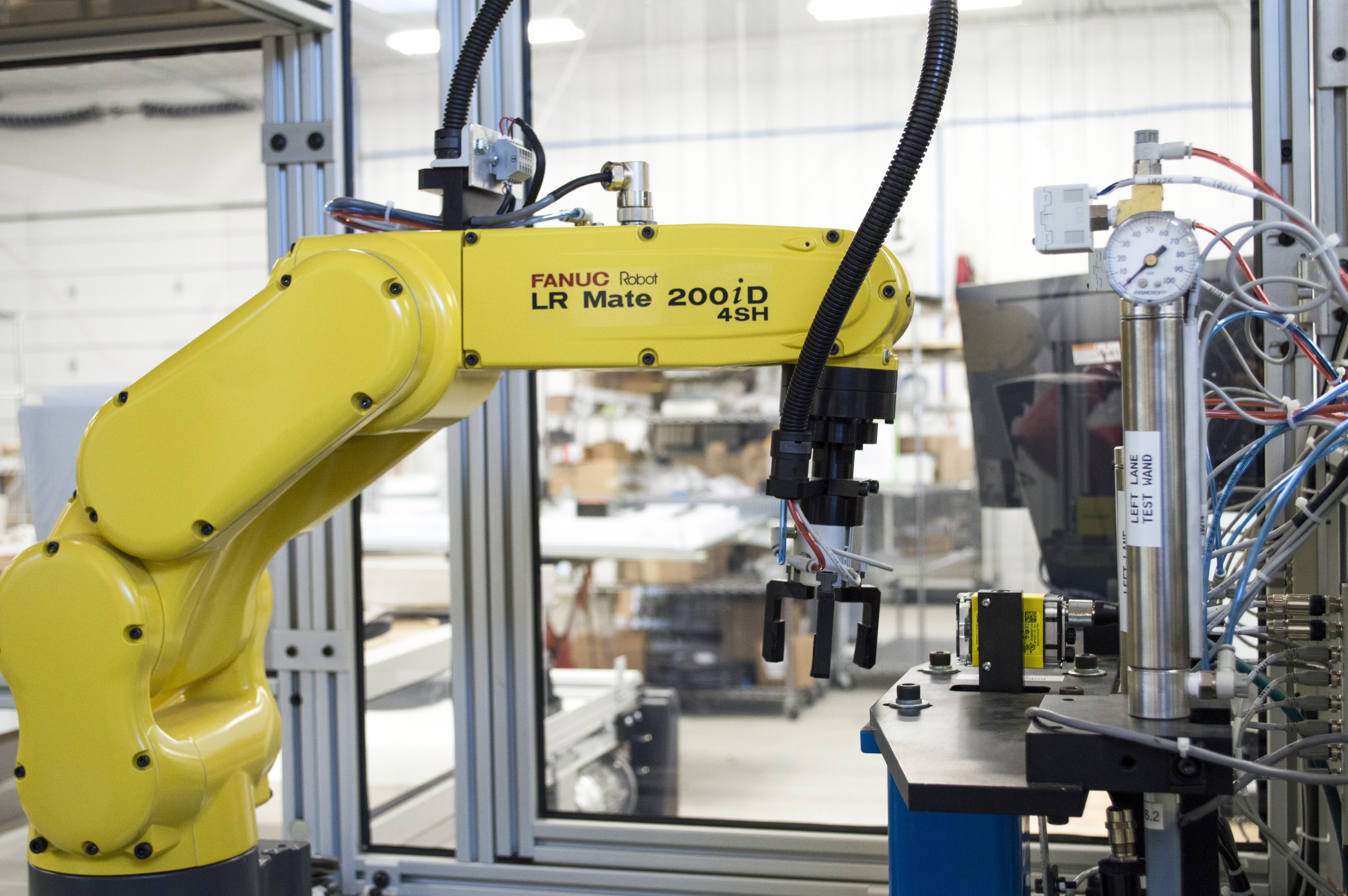 Bright Future of Automation
We believe that automation will continue to revolutionize the economy by delivering sensible, sustainable, and tailored products to people and businesses.
SOLUTION FLEXIBILITY FOR SMART AUTOMATION
Our experienced and innovative engineering team, collaborative approach, and expertise in major automation platforms allow us the flexibility to incorporate the optimal hardware, software, and programming technology to meet and exceed your specific application requirements.