SCALABLE SCADA SOLUTIONS FOR MODERN ENTERPRISE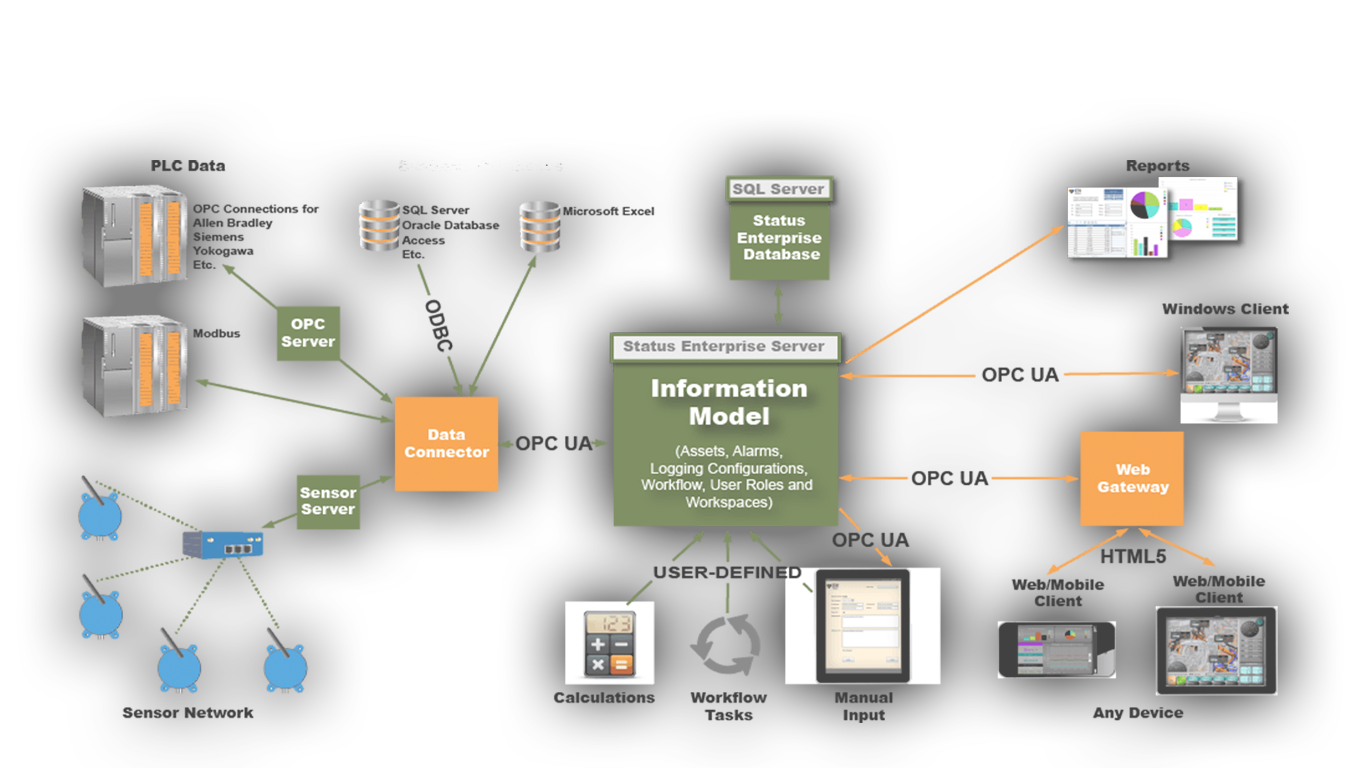 One-Stop Solutions
Turn-key control system integration capabilities for entire processes or discrete PCL/HMI applications, new or legacy platforms
Multi - Platform
Integration expertise across a vast array of technology platforms for optimal performance, flexibility, and cost-effectiveness
Mission critical applications
High performance solutions in complex installations across scores of diverse devices and thousands of data points
Proven, Tested, Trusted
Recognized as a premier SCADA partner for strong core competency integrator
Seamlessly Integrated cost-effective SCADA Systems
maintain industrial efficiency 
 •

  make data driven decisions  

•  

minimize downtime
Staying ahead of the production and technology curve requires being innovative, cost-effective, nimble…and profitable. Automated real-time process monitoring, controls and data capture improves accuracy, efficiency, predictability, up-time, and safety… a competitive edge.
Recognized as a premier custom SCADA control system integrator, ALLAN ICS offers a one-stop shop for a comprehensive suite of world-class process control tools and solutions designed to maximize flexibility and ultimately, profits. Our custom SCADA designs are fully scalable to provide the backbone for an optimized enterprise for efficient quality, operations, and performance management.
We offer deep expertise as technology integrators for comprehensive, custom built SCADA (monitor, control, data acquisition) systems for your entire process or discrete (PCL/HMI) device level. Enable processes control across multiple technology platforms, devices, and limitless data collection points.
We've helped many organizations and companies in the private and public sectors to deliver backbone SCADA systems in many modern industries, including:
---
Energy, Manufacturing, Food and Beverage,  Oil and Gas, Transportation, Power and Utility, Sewer and Water, Automotive, Air Quality
---
ALLAN ICS is a systems integrator for the leading SCADA and PLC platforms, including:  Allen Bradley, GE Proficy iFix, Rockwell Automation Factory Talk, Wonderware, GE Cimplicity.
Our capability relating to the plant floor process controls include precision PID control, visualization, safety systems, intelligent electrical energy control, and drives. We provide custom operations servers and HMI viewer platforms with flexible interfaces to provide real time alarm and related data transfer from control nodes to integrate seamlessly for user-friendly operator controls, batch tracking, scheduling, data analysis, and reporting.
New build or retro-integration, ALLAN ICS has over 45 years experience designing and building custom SCADA/MES systems, with over 130 man years of in-house engineering power. Our solutions enable manufacturing agility, modularity and operational transparency while establishing a foundation for regulatory compliance, good manufacturing practices (GMP) and improved profitability.
Conceptual and Functional Design
Systems and Software Development
Factory and Site Assessment
Network Design and Installation
Feasibility Studies
Bid and Project Cost Estimate
Operation and Maintenance
PRECISE PROCESS MANAGEMENT REQUIRES PRECISE PROCESS MEASUREMENT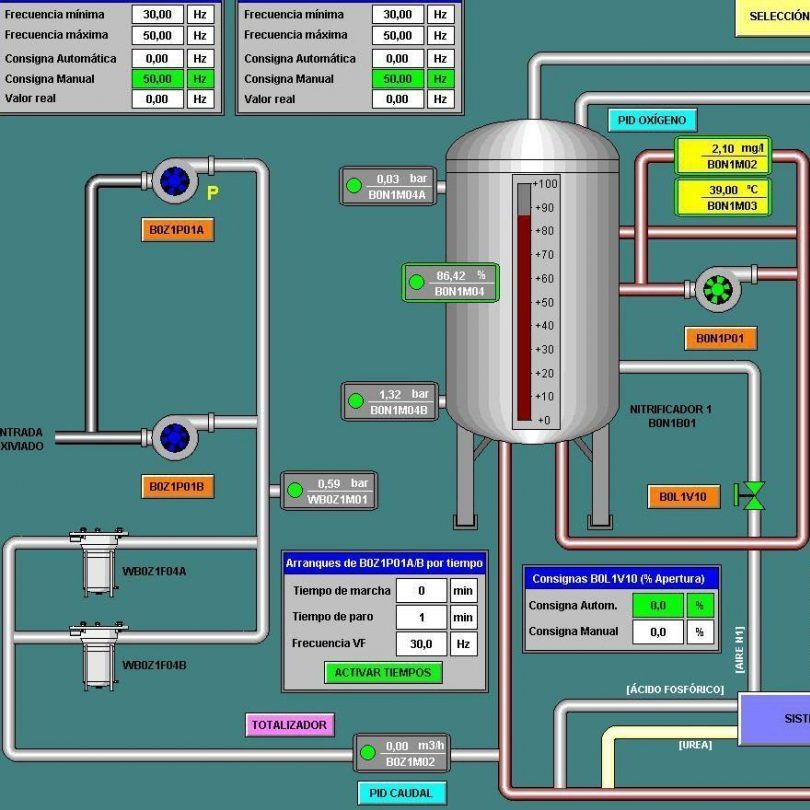 Why SCADA?
Effective SCADA systems can result in significant savings of time and resources.
In an industrial processing environment, Supervisory Control and Data Acquisition (SCADA) allows thousands of sensors to be monitored and controlled (via PLC) in real-time…pumps, motors, flow, pressure, temperature, speed, uptime, and make automatic adjustments to achieve optimum performance.
SCADA is a combination of software and hardware components that allow to
remotely or locally control industrial processes
collect, monitor and compute real-time data
interact directly with system devices and components through human-machine interfaces (HMI).
If not for process automation (SCADA), plant operators would have to physically monitor performance and quality and make adjustments at the instrument or device level, this is both inefficient and unsafe.
DATA SECURITY AND Mission Critical Applications
ALLAN ICS has been the selected partner for many strategic municipal projects with heavy regulatory mandates for processes that are designed to serve millions of citizens. This responsibility includes protective measures against potentially dangerous or unsafe applications that require bullet-proof, mistake-free results.
We utilize latest data security technologies as well as help companies to set and follow data security protocols. This includes design of Firewalls, VPN's, IP Security protocols, Demilitarized Zones (DMZ), Authetication, Audit Trails, Wireless Networks, Intrusion Detection, Redundant Control Centers, Regulation of physical access to the SCADA network.