Buckingham Fountain Control System
City of Chicago – Park District
Project Scope
Built in 1927, the Buckingham Memorial Fountain located in Grand Park, Chicago is among the largest in the world. It holds over 1.5 million gallons of water and pumps 14,000 gallons per minute through its 193 jets. A 150 foot geyser comes up through the central jet.  This water display is powered by three pumps, the primary 250 horsepower pump operating at a capacity of 7,000 gallons per minute.  Beginning at dusk, the fountain's seven clusters of 820 lights are automated alongside music to create a spectacular show!
The project's objectives were to replace the old Honeywell dedicated control system to increase water flow, volume, and operational pressure, install programmable controllers to manage complex lighting show patterns, and enable remote control of the Fountain's operation.
Delivered
A fully redesigned PLC-based automation system has been installed to control the Fountain's sequencing, pumps, and valves. It was interfaced with upgraded switchgear and a new lighting/music controller.
The new system has substantially enhanced the reliability of fountain operations and expanded local and remote control monitoring of the Fountain's operation. The system links to the Chicago Park District central Building Automation System via BacNet.
A custom display scheduling functionality via SCADA control screens has been added. It enables the modification of the fountain schedule by date and time to accommodate special events.
Manual switches were added or reused to allow backup operation in case of failure. Numerous pump, motor, valve, pressure, and other alarms are monitored by software and additionally reported using an automated hardware alarm dialer with emergency stop functions.
Integration Details
Complete system/panel and software design
SCADA System with over 620 real-time Data Points
Allen Bradley CompactLogix PLC
GE/Fanuc Proficy
iFIX SCADA software
Proficy Historian
Proficy Webspace
Remote access to system via BacNet client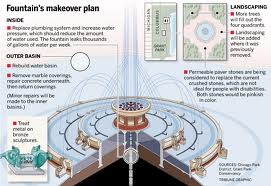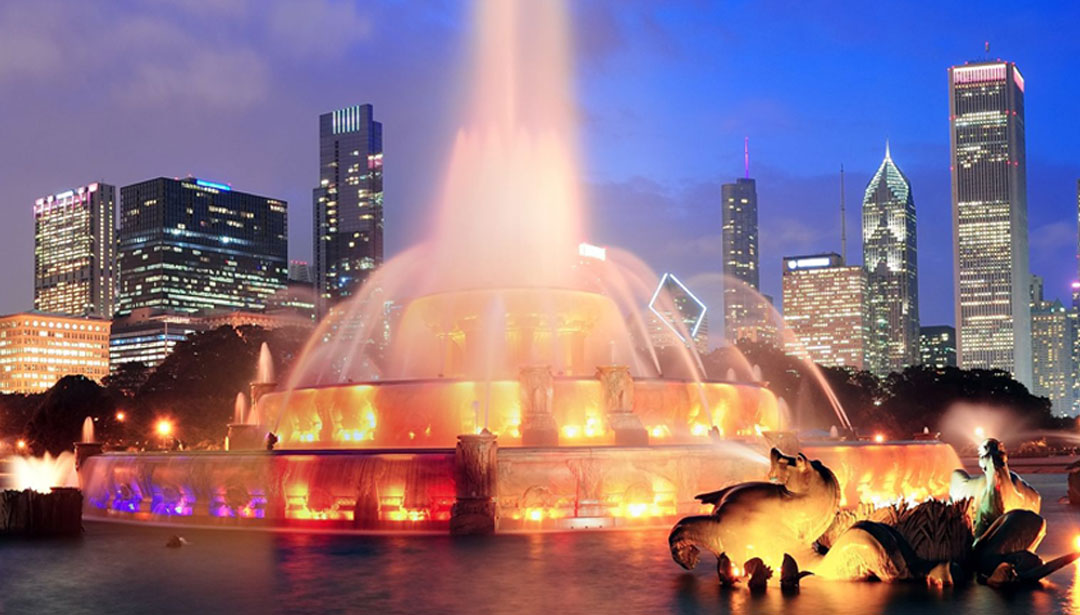 Allan ICS Buckingham Fountain Project