Robotic Vision Inspection
Large Instrument Manufacturing Company
SCOPE
Automotive component final Electrical Inspection and Barcode Data Recording Module, rated at 6 per minute. The project would allow the client to inspect production parts, remove non-conforming parts for farther inspection as well as catalog all inspection data.
Client: a large instrument manufacturing company located in Janesville, WI. The company designs and manufactures pressure, level and magnetic sensors, sensor-based monitoring systems, digital pressure gauges, and digital level gauges for automotive and industrial applications.
DELIVERED
Custom engineered and integrated an automated data retrieval and component quality control Electronics Testing Module.
Solution included camera vision system to read barcode upon part entering and leaving the system. Final electrical test included Servo Slides to transport the component to the test position, index, and to the pass / fail position. Fanuc Robotic arm used to remove component from the servo slide, after final test and deposit in fail chute (Non-Conforming for later inspection) or to the completed good part bin (Conforming) on conveyor for packing and shipping.
During final test a National Instruments DAQ was used and interfaced through Labview Software to record component electrical characteristics and barcode data to a data file for quality control reference. All electrical test data for components was compiled and saved for future reference.
Integration Details
Cognex Camera Vision System
IAI Servo Slides
Fanuc 200id Robotic Arm
Labview Software
NI DAQ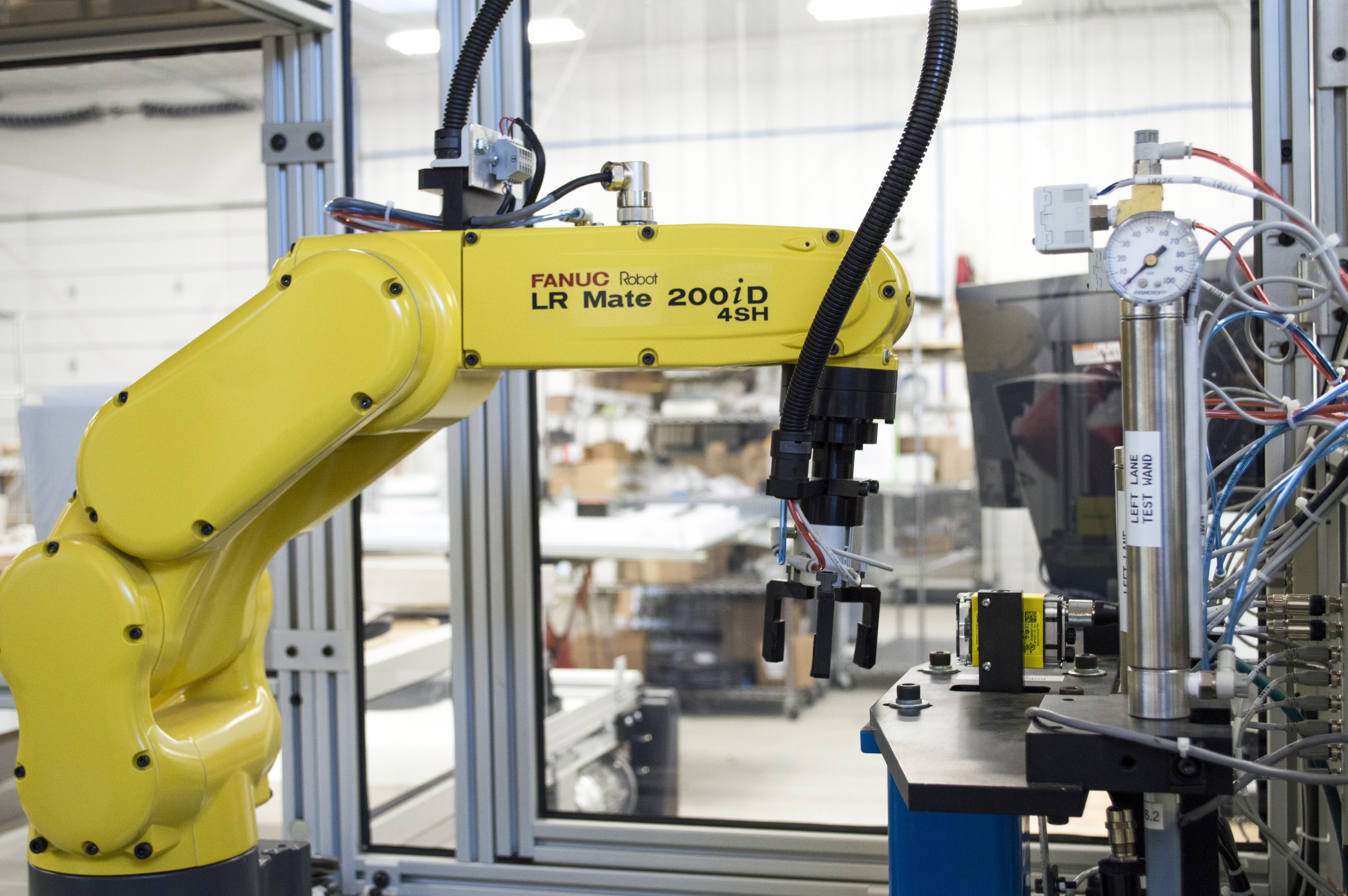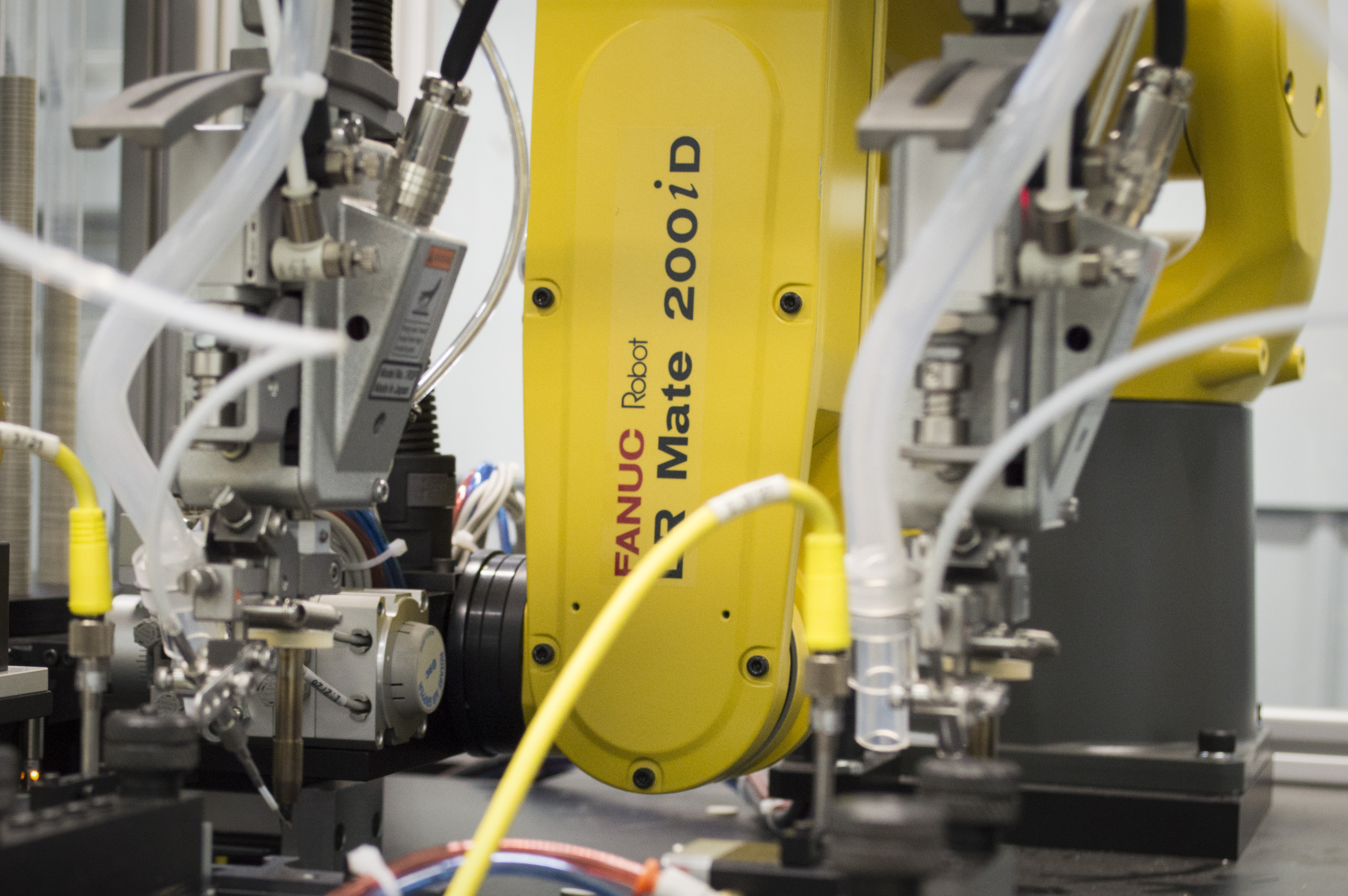 Other Featured Projects