Plant SCADA System
Fox Metro Water Reclamation District
SCOPE
Complete system / panel and software design, project required replacement of outdated Siemens PLC based Control System with a new Central SCADA System with over 12,000 data points to be monitored, controlled and networked in real tim
DELIVERED
The new system communicated to existing Square D Sy/Max PLC's, Powerlogics Power Monitors, and various other Modbus system. Communications throughout plant is via Cat-5e and redundant fiber optic cables to form a redundant TCP/IP network.
Rockwell Automation ControlLogix PLC's were used, Windows Domain with six Servers for HMI's, Asset Center, Domain Controller, Web Portal, and Historian. Advanced reporting system using PI Historian featuring integration of both SCADA data and manual data entry.
Integration Details
Designed and installed turn-key SCADA System with 12,000+ data points, Allen-Bradley Redundant ControlLogix PLC's, Links to Square D PLC's, Powerlogix, various Modbus Devices, Links to over 20 remote (RTU) AB PLC's, Rockwell Automation FactoryTalk SE, redundant HMI with 18 View Clients, Central Asset Center, Web Portal, and Historian (PI).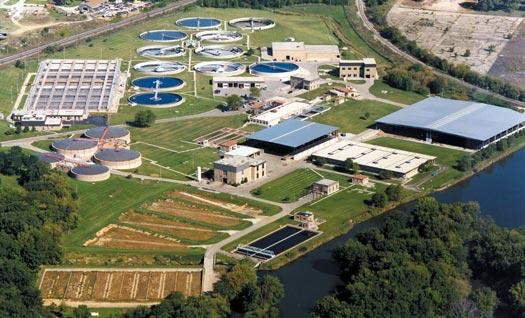 ALLAN ICS Project: Control System Replacement
Other Featured Projects